Rose Bowl Packages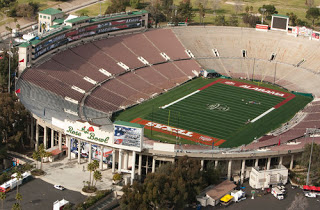 Rose Bowl Tour Packages
ROSE BOWL
January 1, 2019
Rose Parade Packages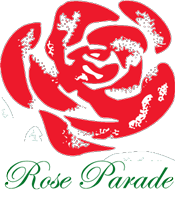 Rose Parade Packages
2019 ROSE PARADE
January 1, 2019
Rose Parade Packages
Rose Parade Travel Packages
RESERVATIONS ARE NOW BEING ACCEPTED FOR THE 2019 TOURNAMENT OF ROSES PARADE.
Rose Parade Tour Packages
January 1, 2019
---
ROSE PARADE TOUR PACKAGES
WILL INCLUDE
- You will have a choice of 3 hotels
Three nights starting on Sunday December 30, and departing on Wednesday January 2.
Our clients have been happy with all three hotels for past events.
The Huntley Hotel Santa Monica

which is a short walk to the ocean, Santa Monica Pier and the 3rd Street Promenade where there are many restaurants, cafe's

and entertainment areas.

The Huntley has a really nice restaurant and lounge on the top floor of the hotel with a panoramic view of the ocean. Santa Monica is ten miles North of The LA Airport and is three miles from Beverly Hills and Rodeo Drive.

The Crowne Plaza Redondo Beach

is 7 miles South of The LAX Airport and directly across the street from the Marina and nice

restaurants. The Crowne has a rooftop swimming pool with a panoramic view of The Pacific Ocean.

The Double Tree El Segundo

SOLD OUT

is located 2 miles South of The LA Airport and 4 miles from Manhattan Beach. The Double Tree is a full service hotel with a restaurant and lounge. Manhattan Beach is a nice area to take a cab or Uber to get a bite to eat and walk around.
Admission to a

float decorating barn

on the morning of December 31

A reserved grandstand ticket to the 2019 Tournament of Roses Parade on Tuesday January 1. Our grandstand seat location is 10 minutes from the front of the parade with the sun at your back. The seats are located at 318 West Colorado. We are in a large grandstand where the bands are normally playing. Our buses park 20 yards from the parade seats

.
A nice sit down lunch at a restaurant in Pasadena after the Rose Parade.

Post float viewing

at Victory Park

after the conclusion of the parade and lunch. You will be able to walk around

Victory Park

and see the floats up close.
Transportation to and from all of the events on deluxe motor coach

buses with a restroom.

A grab and go continental breakfast prior to departing for the parade.
Rose Parade program
Rose Parade seat cushion
Tour hosts are with the group at the hotel and at all events.
All taxes, and shipping
Great service and quality- 20+ years in business- If you are looking for personalized service and great quality where your individual needs are accommodated please contact Eldon Diamond, the owner.
---

-Additional Tour options: City Tour of LA, Getty Museum, Universal Studios, Disneyland and much more!
All of the above attractions can be arranged for you with transportation directly from the hotel.
Rose Parade Tour Package Pricing
All prices are per person based upon double room occupancy for three nights.

Double Tree

El Segundo

Crowne Plaza
Redondo Beach

The Huntley Hotel
Santa Monica

$1175

$1750

You can deduct $40 per person if making payment with a check vs a credit card.
All prices outlined are per person based on double occupancy. Extra nights are available. Single, triple and quad rates are also available. All prices are subject to change until a deposit has been received. Payments can be made on all packages.
If there are parts of the package that you would like to eliminate please let us know and we can provide you with a new price. When the parade has concluded there will be transportation back to the hotel if you choose not to attend the lunch in Pasadena and Victory Park.
---
A LIMITED AMOUNT OF TWO NIGHT PACKAGES ARE AVAILABLE FOR THE PARADE. PLEASE CALL OR EMAIL FOR DETAILS.
Contact Eldon Diamond at 800 348-7748 or at 602 870-9197 with any questions or to make a reservation. You can also email Eldon at EldonDiamond@aol.com
---
Please be sure to see several testimonials on Diamond Travel on the Better Business Bureau logo link at the bottom of the page.
---
ROSE PARADE TOUR
SAMPLE ITINERARY
Sunday December 30
Check into the hotel and enjoy your afternoon and evening. Diamond Travel will have a hospitality table setup in the lobby area of the hotel to assist you with any needs or requests you may have such as a restaurant options or sightseeing options.
Monday December 31
Depart at approximately 6:30AM to visit a float decorating barn. We are normally back to the hotel by 11:00AM.
Tuesday January 1
Enjoy a grab and go continental breakfast prior to departing for the parade at approximately 5:15AM as the parade arrives at our seats at approximately 8AM. They start closing streets at 6:45AM so we need to arrive to the parade early. The parade seats are very nice as we have grandstand seating with the sun at your back. Once the parade has concluded we will proceed for a nice sit down lunch in Pasadena and then we will go to Victory Park where you will be able to walk around and see the floats up close. We will be back to the hotel about 4:30PM. If you would prefer eliminating the lunch and Victory Park we will have a bus going back to the hotels after the parade. You would be back to the hotels between 11:45AM and 12:45PM.
---
© 2014 www.diamondtravel.com