Rose Bowl Packages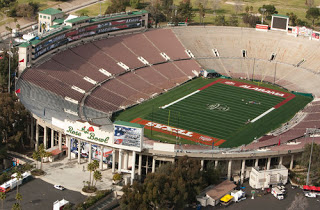 Rose Bowl Tour Packages
ROSE BOWL
January 1, 2019
Rose Parade Packages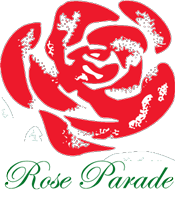 Rose Parade Packages
2019 ROSE PARADE
January 1, 2019
Green Bay Packers Packages

Green Bay Packers Tour Packages

---
Football Tour Packages To Lambeau Field
Diamond Travel offers tour packages and individual game tickets for all Green Bay Packers home games and all Packer Playoff games. If you are looking for personalized service please contact Eldon Diamond at 800 348-7748 or by email at eldondiamond@aol.com
ALL HOME GAME TOUR PACKAGES INCLUDE
Two night stay at the Best Western Inn and Conference Center located TWO BLOCKS from Lambeau Field. The hotel has a nice restaurant and sports bar as well as a indoor pool. There are several other sports bars and restaurants within 200 yards of the hotel. Extra nights hotel are also available. For all Diamond Travel clients parking at the hotel is free.
Ticket to the Green Bay Packers game- You can select from the endzone to the 50 yard line. You can also tell us the type of row you would like to sit. Specific seat locations can also be provided in all seating categories.
Pre-game tailgate party located two blocks from Lambeau Field and next to the hotel. The party includes brats, burgers, chips, cookies and all of the trimmings. There is also unlimited beer, soda, water and coffee.

Escorted tour of Lambeau Field

Admission to the new Packer Hall of Fame

Breakfast each morning
All taxes, fees and shipping- The tax rate in Green Bay is 15%. The outlined rates include all taxes.
GREAT CUSTOMER SERVICE

Welcome and Post game reception for all games through October 15. The welcome reception will be the day before each game from 2PM until 4PM and will have a open bar and a nice spread of food. The post game reception is immediately after the game for 1 hour and includes a open bar, pizza and wings. Both events are children friendly. There will not be a welcome or post game reception for any game after October 15.
2018 Packers Home Game Package Prices

Date

Opponent

Endzone

10-15 Yard

25 Yard

35-45 Yard

Sept 9

Chicago

$950

$1050

$1150

$1300

Sept 16

Minnesota

$950

$1050

$1150

$1300

Sept 30

Buffalo

$875

$975

$1075

$1175

Oct 15

Monday Night

San Francisco

$800

$875

$950

$1050

Nov 11

Miami

$775

$850

$950

$1050

Dec 2

Arizona

$775

$850

$950

$1050

Dec 9

Atlanta

$775

$850

$950

$1050

Dec 30

Detroit

$775

$850

$950

$1050
---
You can deduct $40 per person if making payment with a check rather than a credit card.

A 50% DEPOSIT WILL SECURE YOUR PACKAGES WITH THE BALANCE DUE 60 DAYS PRIOR TO THE GAME
---
All prices outlined are per person based on two sharing a room. Single, triple and quad rates are available upon request.
Payments can be made on all tour packages.
For any questions please call Eldon Diamond at 800 348-7748 or email eldondiamond@aol.com
© 2014 www.diamondtravel.com